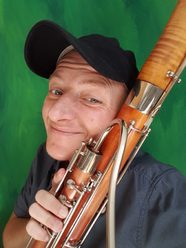 My name is Lugh Harrison.


The djembé is an instrument with a tradition of more than 1000 years and has accompanied me for 2 decades now.

The festivals of West Africa are its home and with fire and power it transports pure joy of life.


Music is one of the best things in life - ENJOY...